On our website we use the SSL certificate.
SSL is used to secure credit card transactions, data transfer and logins.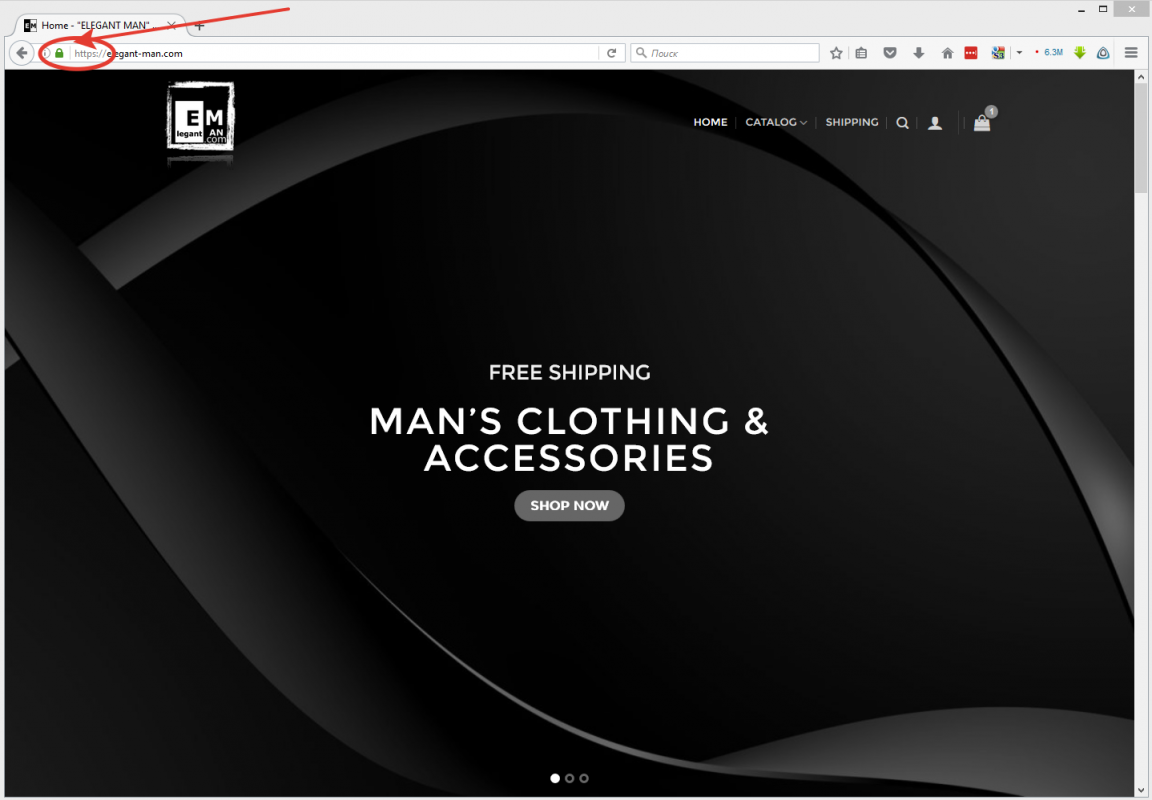 All your information is secure and not available to fraudsters.
Checkout.
Step 1.
You have selected a product and added it to the cart.
If you have a discount coupon, you must enter the code in the "Coupon code" and click "Apply Coupon". Arrow 1.
Then click "Proceed to Checkout". Arrow 2.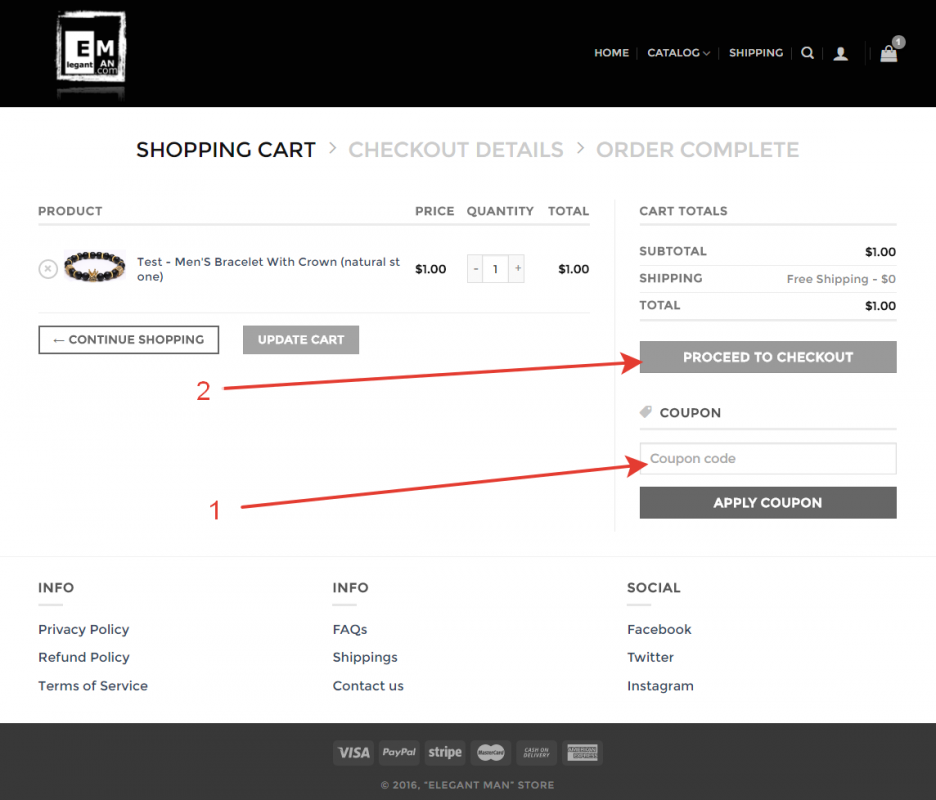 STEP 2. Page "Checkout Details".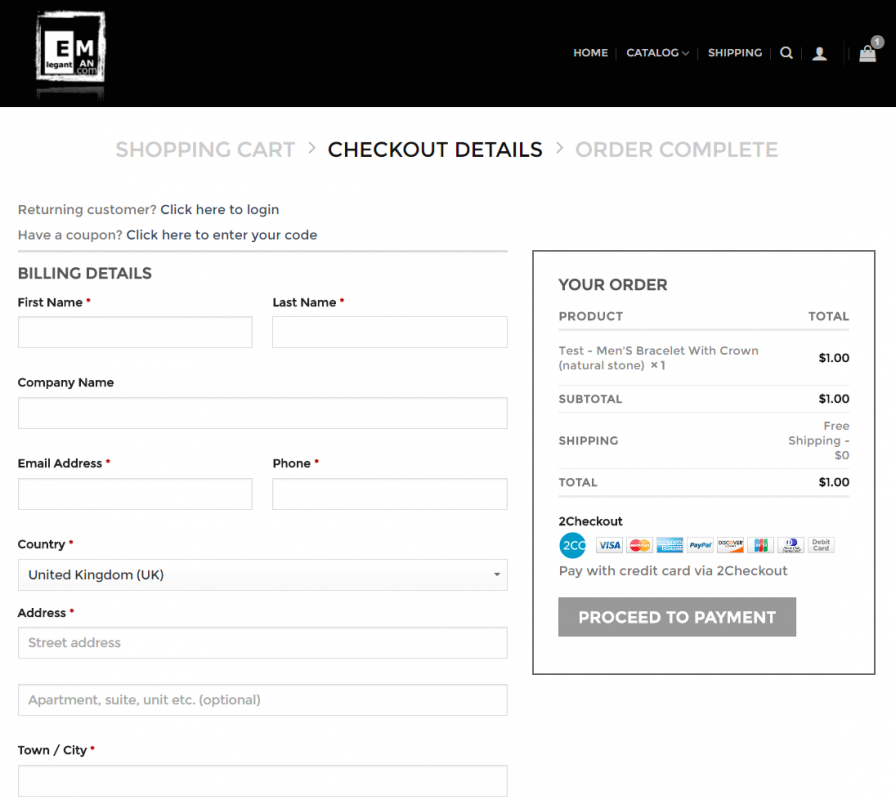 Fill in all required fields.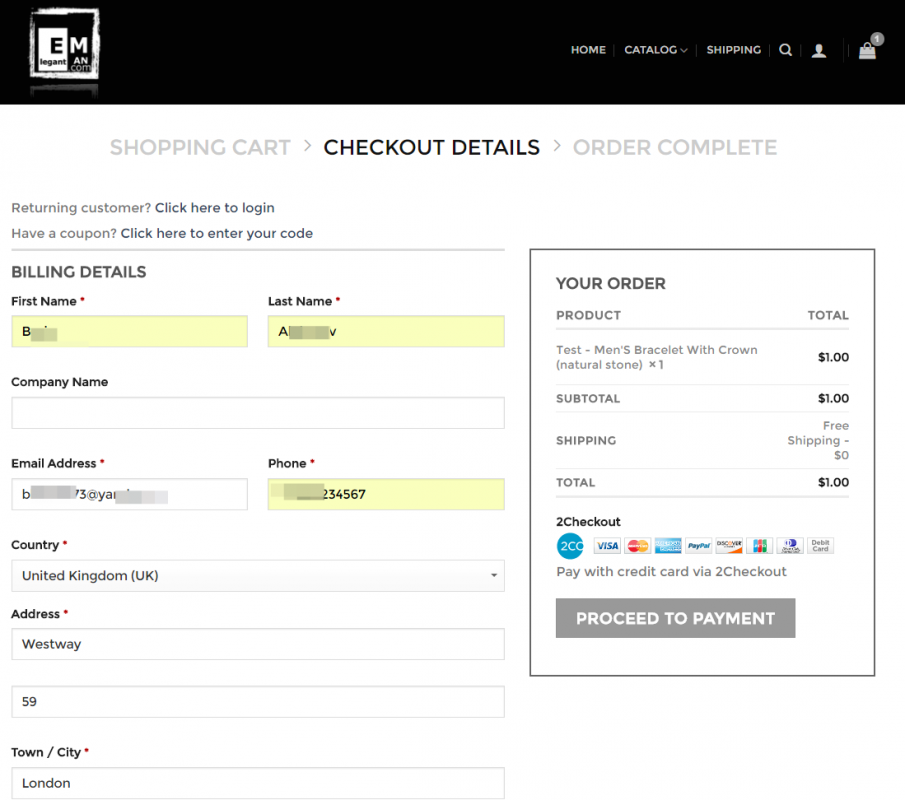 In the field "Order Notes" add your wishes to the order.
If you are ordering apparel, please specify your height and weight. It is necessary to more accurately determine your size.
Click "Proceed to payment".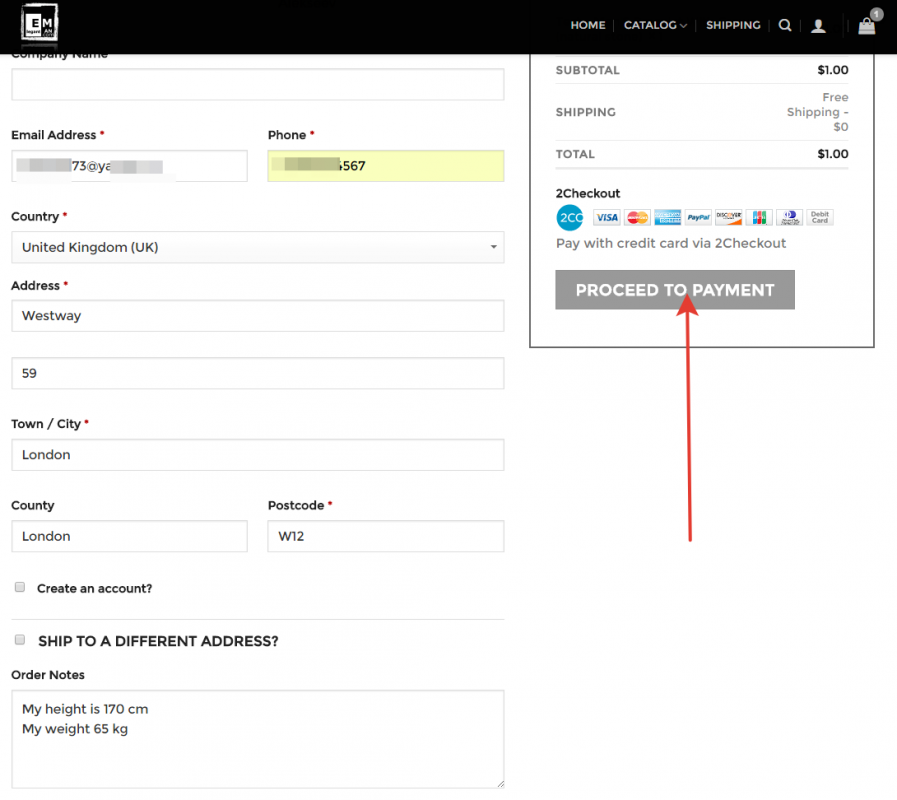 Be sure to correctly enter your "Postcode".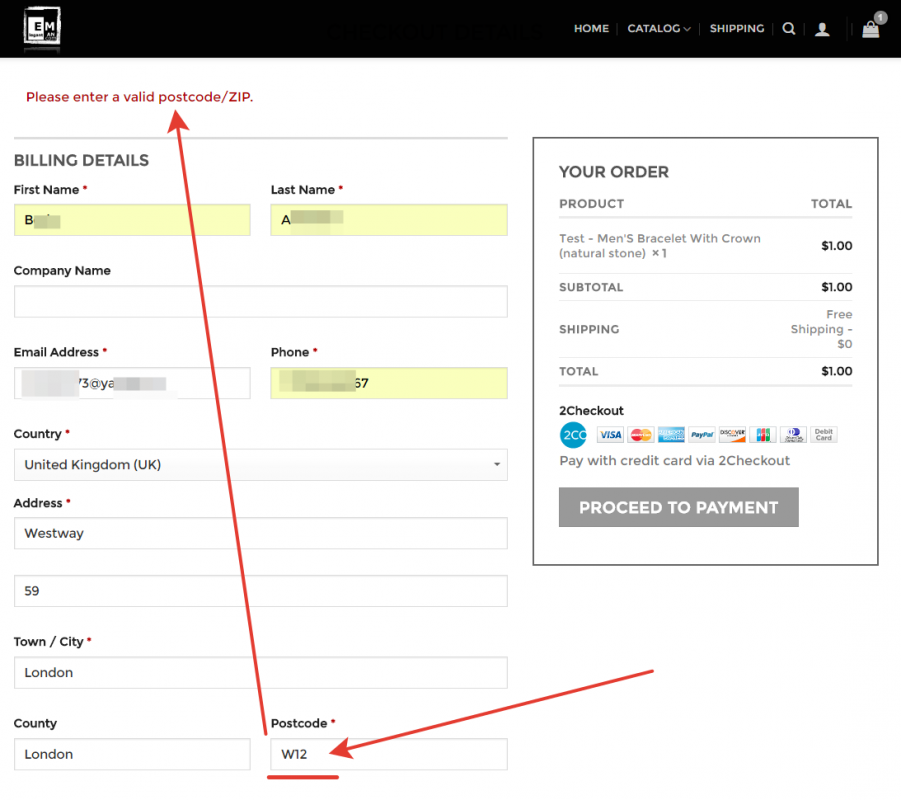 You will then see a page with order details and payment amount (arrow 1).
If you want to add something to the cart, you can go back. (Arrow 3)
STEP 3.
Click "Pay Via 2Checkout" (Arrow 2).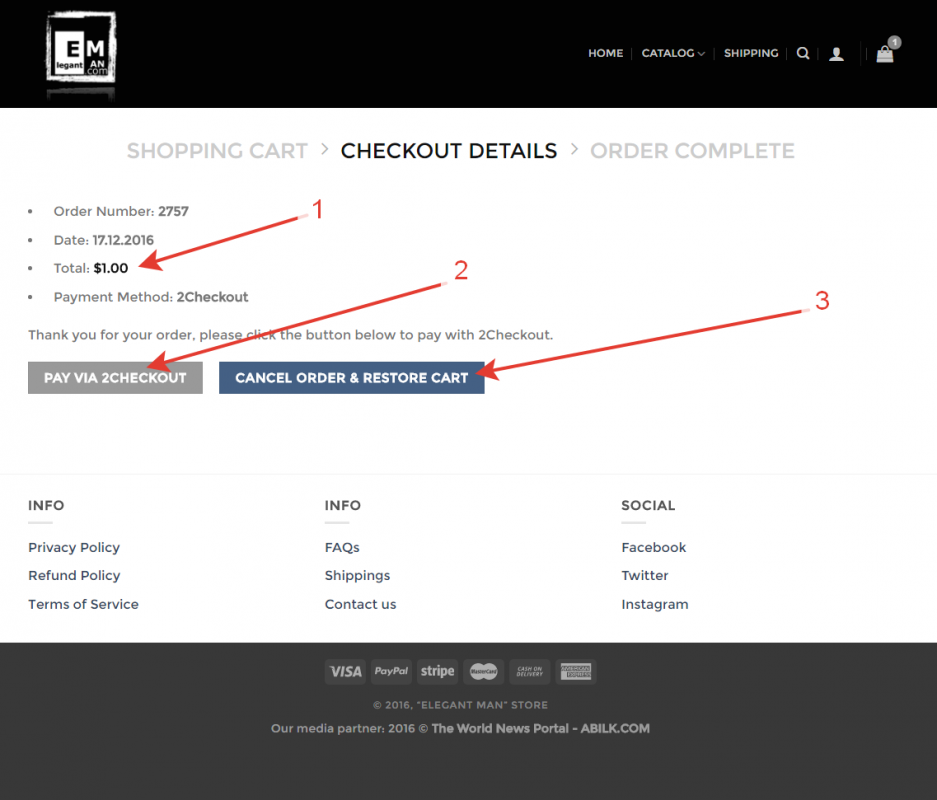 STEP 4.
You get to the secure input of personal data. (Available 2Checkout.com Inc.)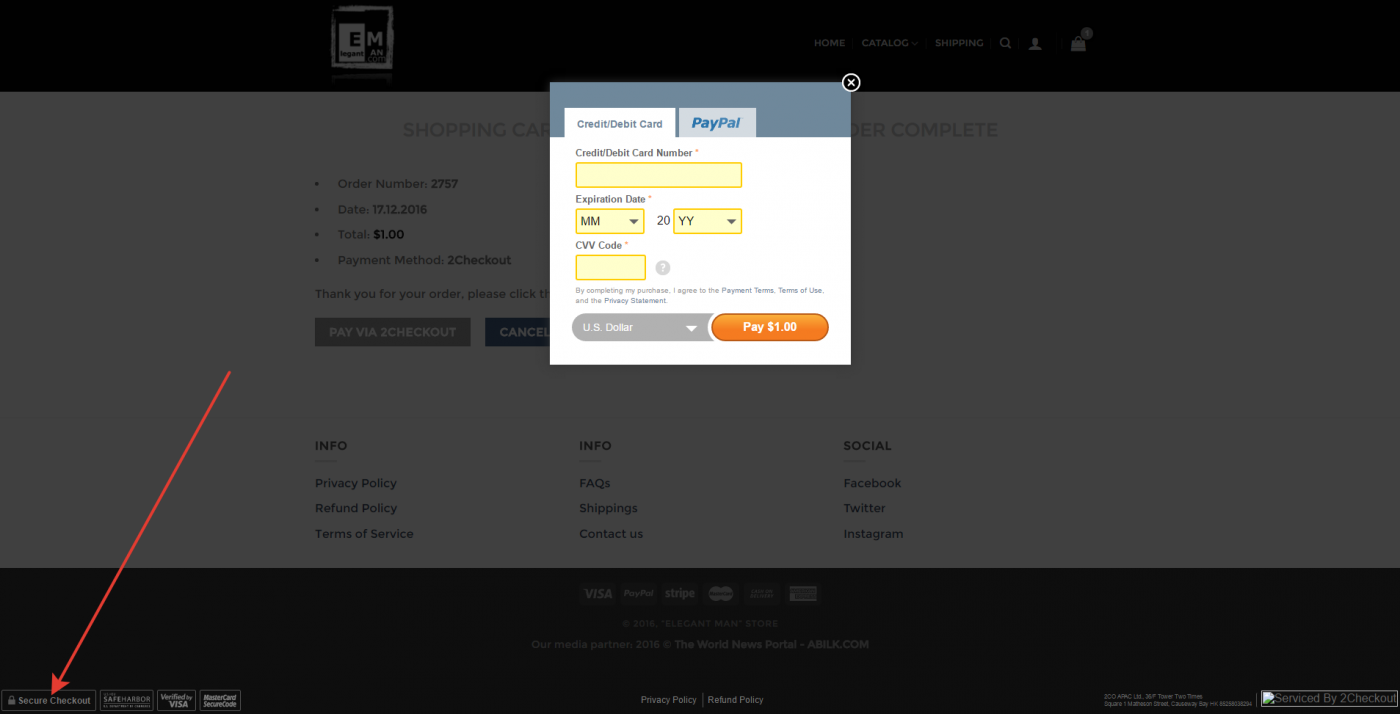 STEP 5.
Enter your card number, card expiry date, CVV code.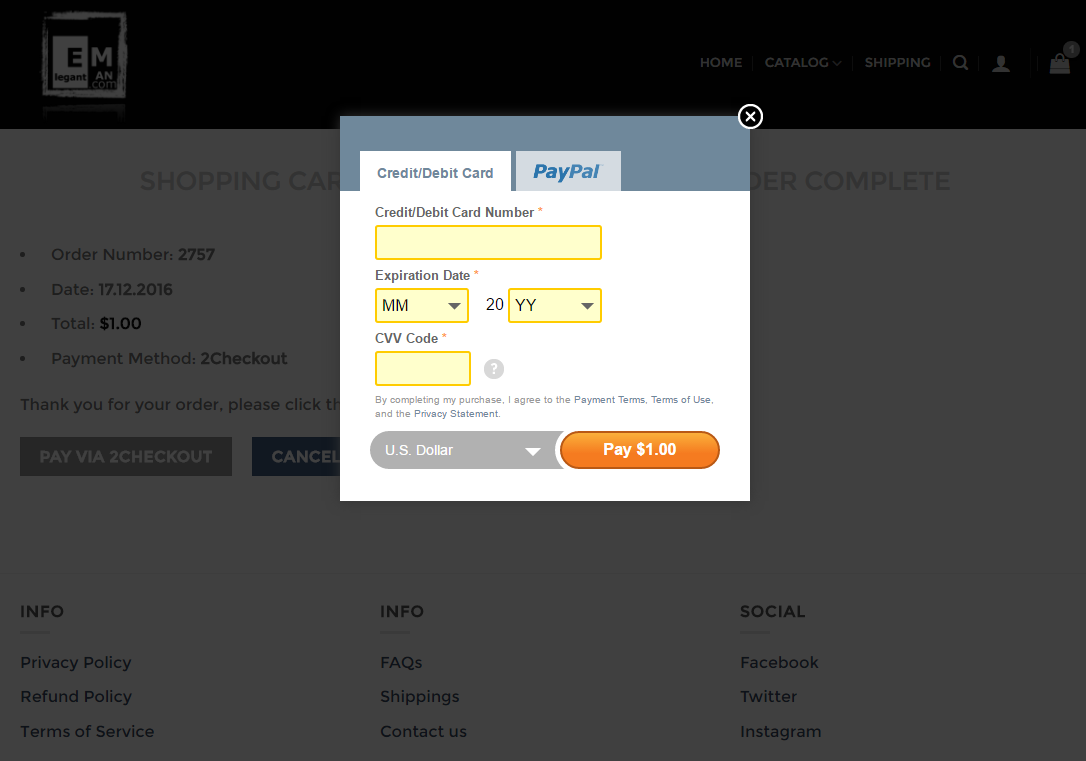 Payment options (Credit card or pay PAL) – Arrow 1
Your card number – Arrow 2
The validity of the card – hand 3, 4
CVV code – Arrow 5
The choice of the currency of payment by Arrow 6.
Please note! If you are in the list of the proposed currency not found currency of the country, choose US dollars, payment system will convert currency automatically.
After filling all fields click the "Pay" arrow 7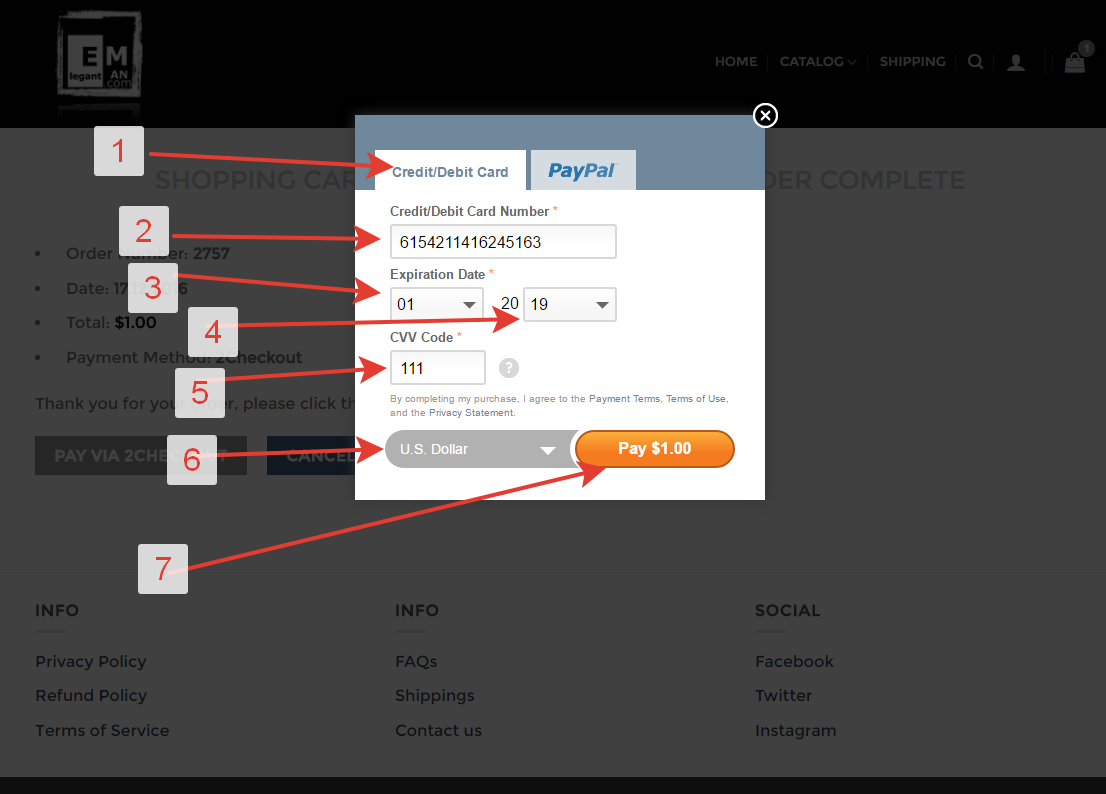 If you chose the option of payment through Pay PAL (Arrow 1), you need to choose the currency of your country (Arrow 2), or if it is not in use for payment of United States dollars, click the PayPal button (Arrow 3).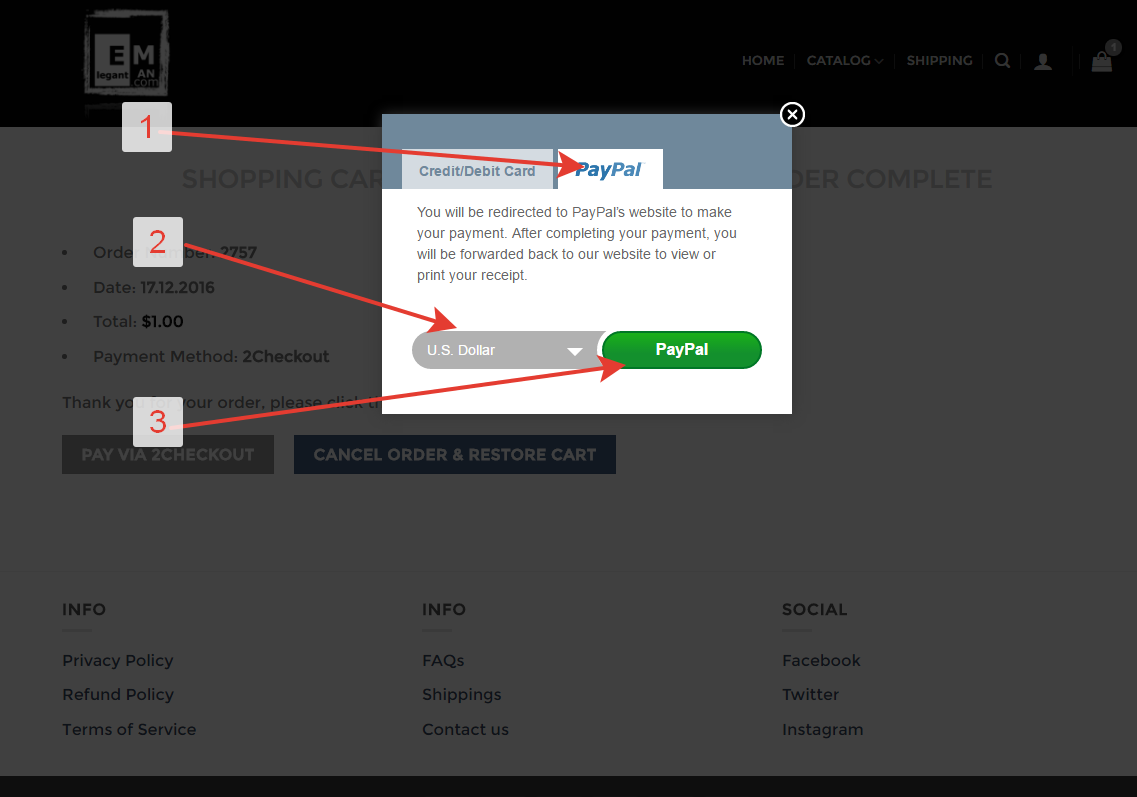 Then you get into the interface of PayPal.
STEP 6.
If you pay by credit card, after clicking "Pay", you will see the following form (for different banks form may be different):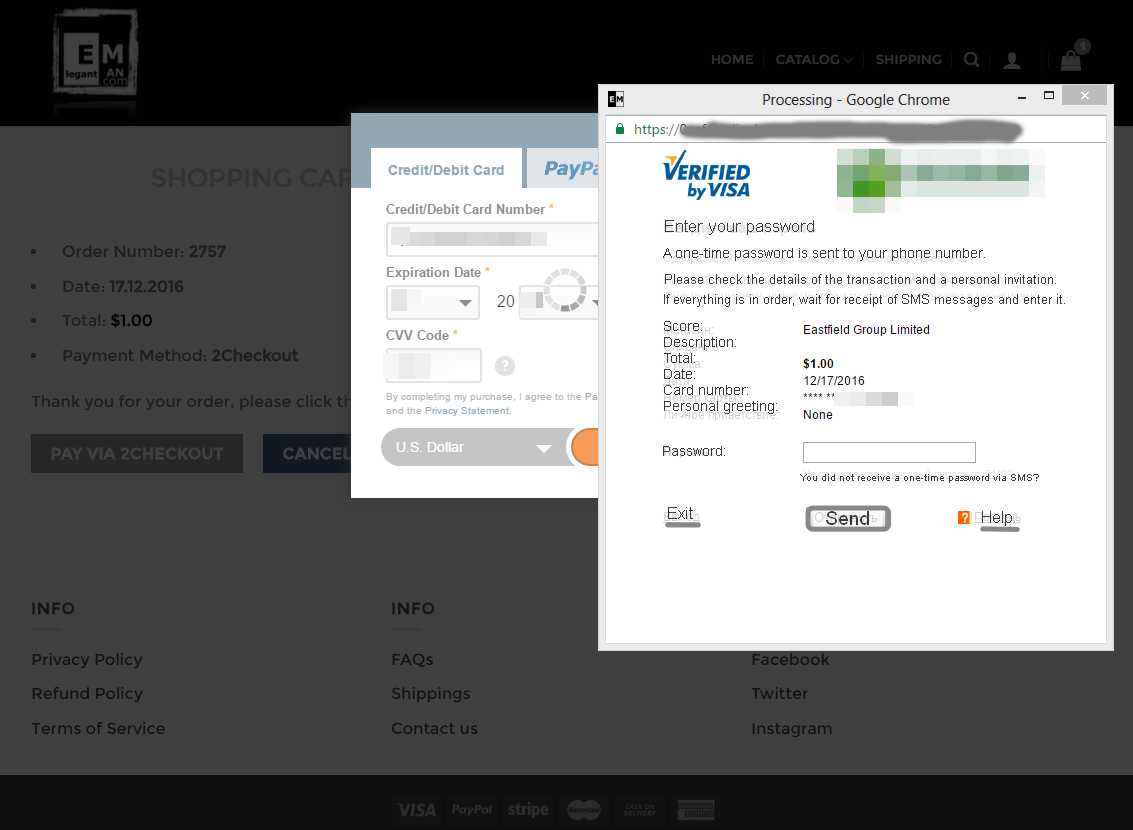 Enter the code sent in the SMS.
STEP 7.
Next you will see the page "ORDER COMPLETE"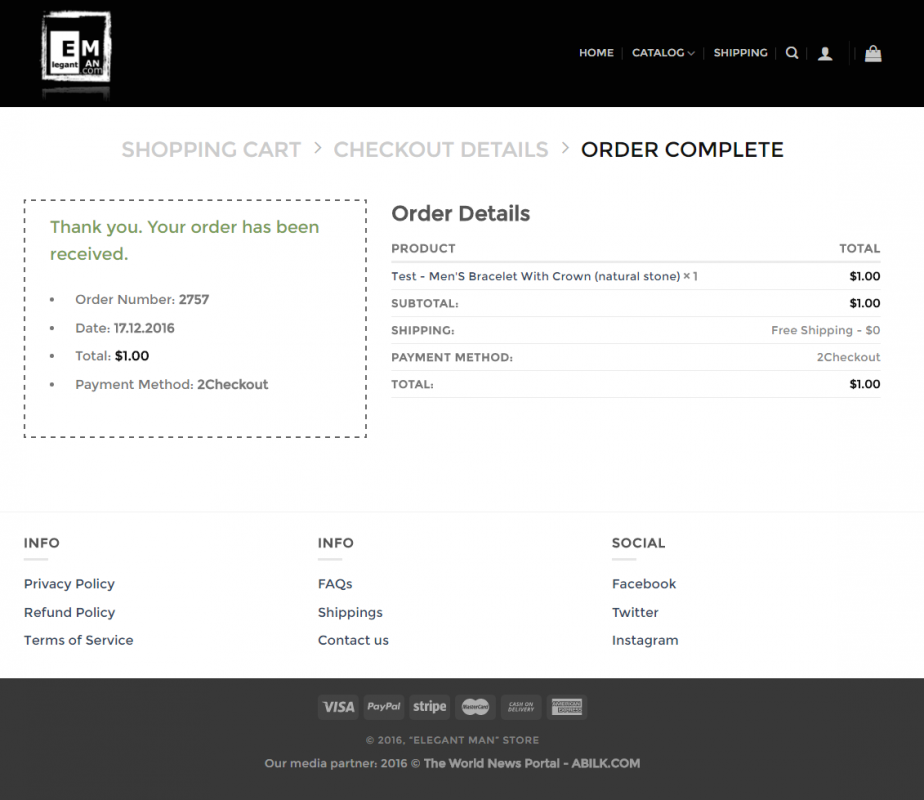 After that, your mailbox will receive a letter from 2Checkout.com with confirmation of payment (Arrow 1) and a letter from our store ELEGANT-MAN.COM (Arrow 2).

E-mail from 2Checkout.com: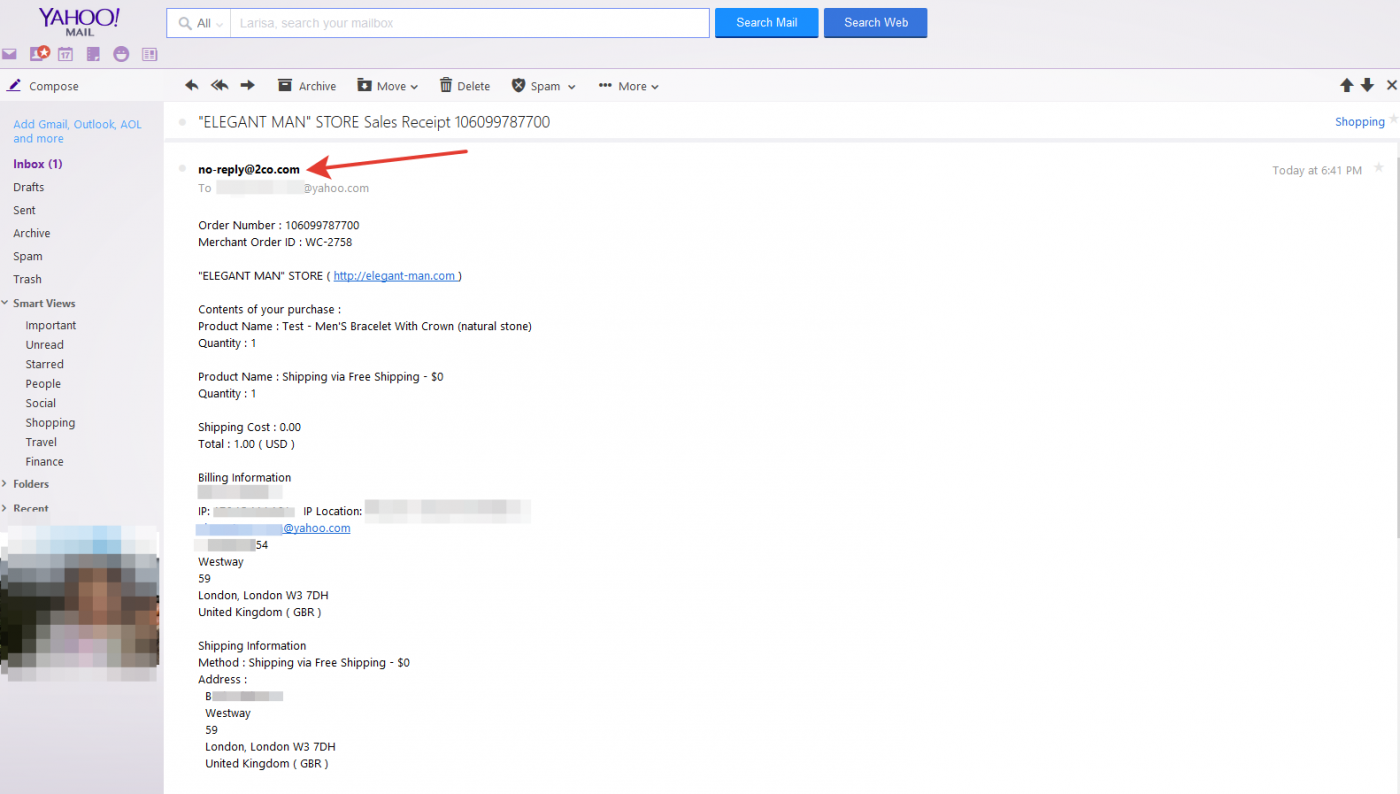 E-mail from ELEGANT-MAN.COM (your order is reserved)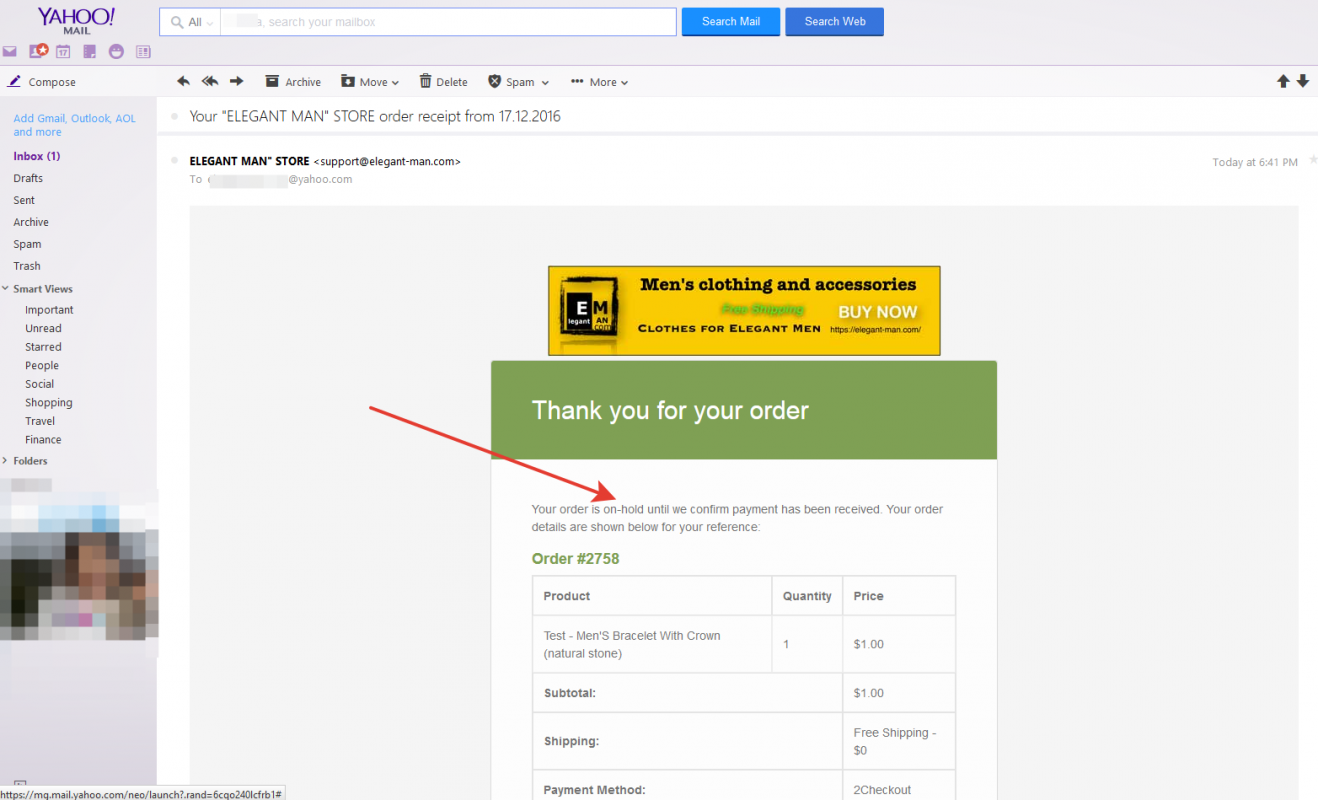 Here (on the arrow), will appear with your note to the order.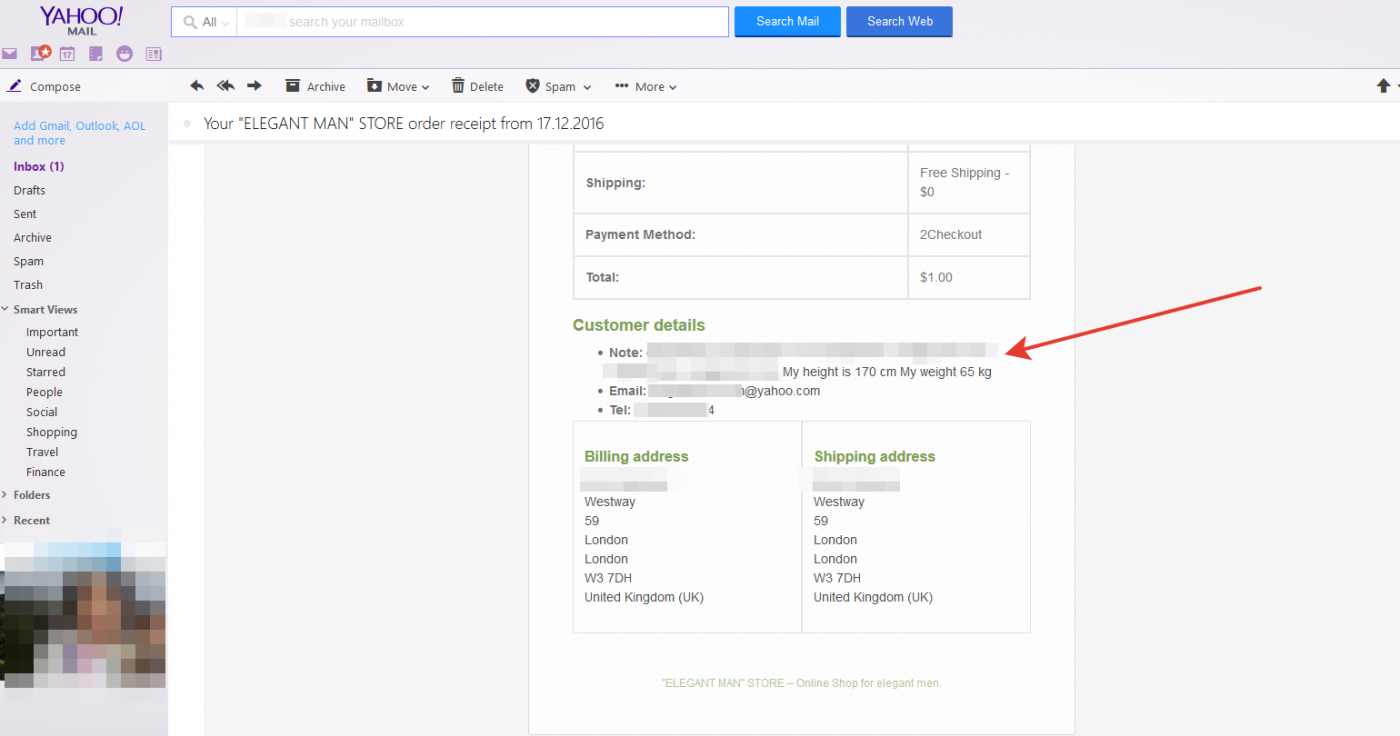 After payment the system will check your payment, you will receive a new letter from our store ELEGANT-MAN.COM: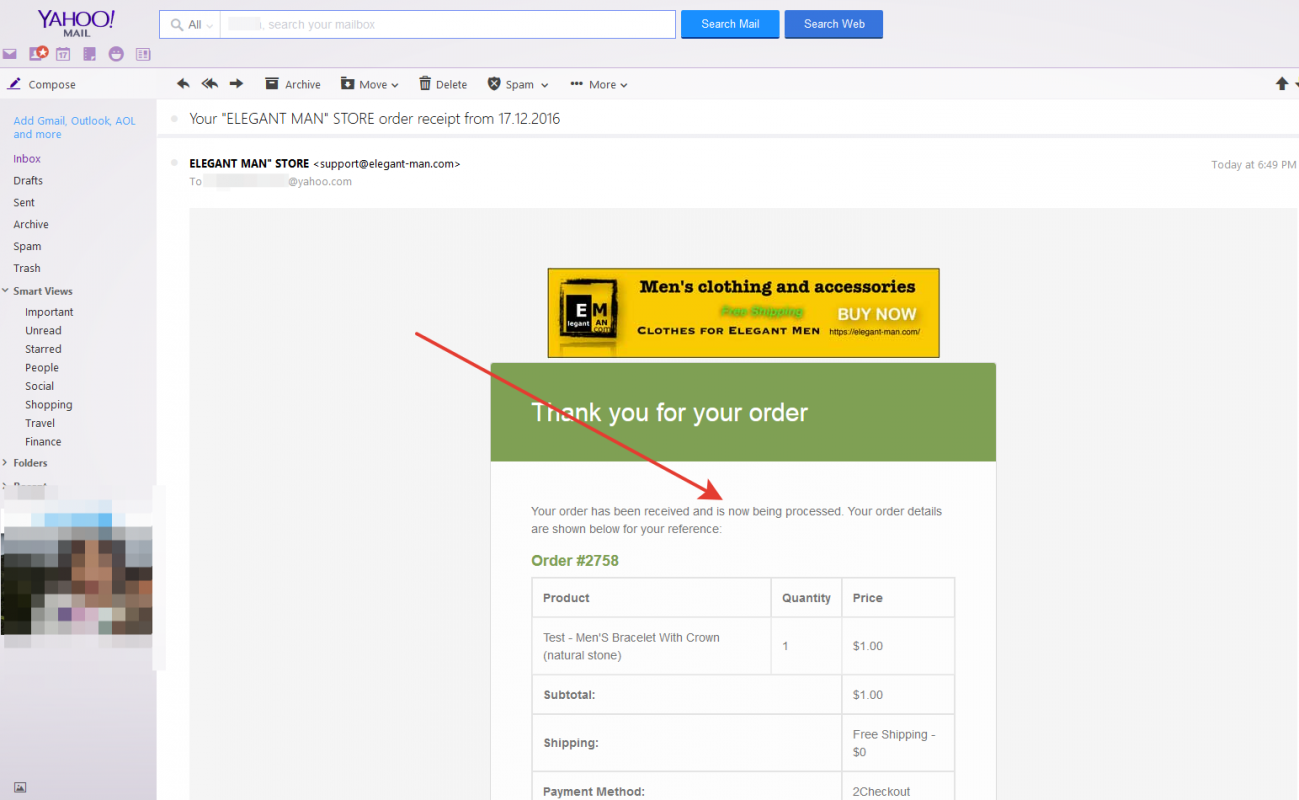 Then, in 3-5 days we will send you the track number to track your purchase.
If you have not received a tracking number, check in the mailbox "SPAM".
Or email support store support@elegant-man.com and we will send you the track number.